Tour Specials!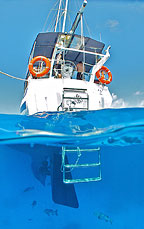 Coral Sea Dreaming Stand-by Special Amazing Dive and Snorkel overnight trip
2 DAY 1 NIGHT
- All meals
- All equipment
- Many dive & snorkel sites
- Max 12 passengers


Only 12 passengers


- Including levy
Departs Cairns Tues, Thur, Sat

Travel between now and 31/March/2018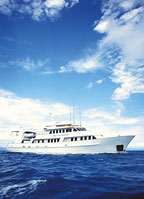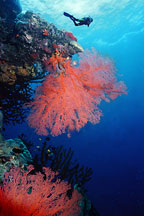 SPIRIT OF FREEDOM 3, 4 & 7 Day Dive Expeditions to isolated pinnacles and coral gardens with huge plate corals. Amazing display of tropical fish, enormous giant clams, Moray eels, turtles, reef sharks giant Napoleon wrasse
Live-aboard dive trips from Cairns
•Scenic flight from Lizard Island
•Smooth cruising
•Chef prepared meals
•Complimentary wine
•Ensuite cabins available
•Nitrox Diving available
•Huge dive deck

*Quad Share
Luxury cabins with ensuites also available
Travel between now and 30/June/2018
We found 63 tours in the category
4 Day Learn to Dive- Pro Dive

Pro Dive
2 Days Pool & Theory
2 day dive trips to the Reef
PADI 4 Day Learn to Scuba Dive Course: If you don't have time to do a 5 day course or prefer to stay at your hotel in Cairns during your 'Learn to Dive' course, this is the ideal option for you....more info

On the Doorstep of Cairns

Highlights of Far North Queensland
World Heritage Rainforest & Barron Gorge
Mossman Gorge
On the Doorstep of Cairns :
One of the great things about Cairns is that you don't have to travel too far to see great things. Highlights of this 90 minute tour include: World Heritage listed Rainforest, Barron Gorge National Park, Stoney Creek, Wangetti Beach, Port Douglas, Mossman Gorge, Great Barrier Reef and Cairns.
Each guest is provided with a headset, enabling easy communication between themselves and the pilot. Your pilot and guide knows this region well and will share stories on the major landmarks throughout your journey.
...
more info
7 Day Cod Hole & Coral Sea
7 Day Cod Hole & Coral Sea
Departs Every Monday
Chef prepared gourmet meals
Popularity

Service

Value

Overall

Based on 1 ratings
Spirit of Freedom
offers a 7 Day Dive Expedition departing every Monday and Thursday to the Cod Hole & Ribbon Reefs, and the Coral Sea. This trip gives you the opportunity to complete up to 24 dives ...
more info
Whats Hot!
Travel Tools
Whats Hot!