Tour Specials!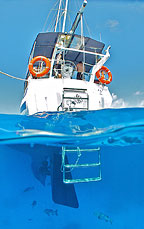 Coral Sea Dreaming Stand-by Special Amazing Dive and Snorkel overnight trip
2 DAY 1 NIGHT
- All meals
- All equipment
- Many dive & snorkel sites
- Max 12 passengers


Only 12 passengers


- Including levy
Departs Cairns Tues, Thur, Sat

Travel between now and 31/March/2019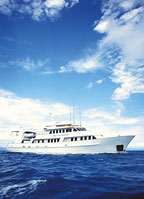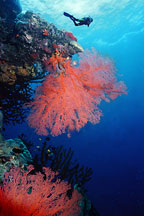 SPIRIT OF FREEDOM 3, 4 & 7 Day Dive Expeditions to isolated pinnacles and coral gardens with huge plate corals. Amazing display of tropical fish, enormous giant clams, Moray eels, turtles, reef sharks giant Napoleon wrasse
Live-aboard dive trips from Cairns
•Scenic flight from Lizard Island
•Smooth cruising
•Chef prepared meals
•Complimentary wine
•Ensuite cabins available
•Nitrox Diving available
•Huge dive deck

*Quad Share
Luxury cabins with ensuites also available
Travel between now and 30/June/2019
We found 11 tours in the category
Viewing 1 to 11 of 11 tours
Page 1
Quicksilver Outer Reef

Famous Outer Barrier Reef Cruise
Stunning Reef Location
Great For All Ages!
Popularity

Service

Value

Overall

Based on 249 ratings
Quicksilver
takes you to Agincourt Reef, a magnificent ribbon reef where you can snorkel, dive or stay dry and explore the stunning reef from the comfort of a Quicksilver semi-sub. Watch the fish feeding from Quicksilver's unique underwater observatory, or fly in a helicopter over the reef. ...
more info
Wavedancer Low Isles

Sailing Catamaran to Low Isles
Glass bottom boat, Turtle Haven
Idyllic Island, Tropical lunch
Popularity

Service

Value

Overall

Based on 177 ratings
Wavedancer's
day trip to Low Isles offers everything you can dream of in a tropical island paradise. From the moment your luxury catamaran moors in the calm waters of the island's picturesque lagoon, a host of reef activities awaits you. ...
more info
Calypso Pure Snorkel

Unique & Personalised snorkelling
Guided Snorkelling Tour
Visit 3 reef sites
Popularity

Service

Value

Overall

Based on 22 ratings
Calypso snorkel
travels daily to the Great Barrier Reef from Port Douglas. This small modern vessel accommodates a maximum of only 38 guests and visits 3 Reef sites daily. Return transfers from Cairns available. ...
more info
Poseidon Cruises

Outer Reef Adventure
3 Spectacular Reef Sites
Snorkelling & Certified Diving
Popularity

Service

Value

Overall

Based on 51 ratings
Enjoy the freedom of snorkelling and scuba diving at the very best outer reef sites on the Great Barrier Reef...
Poseidon
visits 3 reef sites daily and departs from Port Douglas. Transfers from Cairns and Northern Beaches are available. The Ultimate Reef Adventure! ...
more info
SilverSonic

Outer Barrier Reef Trip
Visit 3 reef locations
5 hours at the reef
Popularity

Service

Value

Overall

Based on 46 ratings
Silversonic is a super smooth and fast ultra modern catamaran. Explore three excellent outer edge reef locations at Agincourt ribbon reef in superb style and purpose designed dive & snorkel facilities. This trip departs Port Douglas daily with transfers available....more info

Sail Low Isles Coral Cay

Sail to the Low Isles Full Day Tour
Snorkel, Glass Bottom Boat, Gourmet Lunch
Perfect for all ages-5 hrs Low Isles
Popularity

Service

Value

Overall

Based on 89 ratings
Sailaway IV
is a luxury catamaran, carrying small numbers. Sail to the Low Isles, a beautiful secluded small coral cay island on the Great Barrier Reef complete with blue lagoon, white sandy beaches and coconut palms. Enjoy personalised attention, freshly brewed coffee and muffins in the morning, a gourmet lunch and afternoon tea. All snorkelling equipment, glass bottom boat and courtesy Port Douglas transfers included. ...
more info
Aquarius Sail & Snorkel

Luxury sailing to the Outer Barrier Reef
Outer Barrier Reef sailing tour
Glass bottom boat tour
Popularity

Service

Value

Overall

Based on 1 ratings
Aquarius Low Isles Port Douglas
- Experience the ultimate in luxury sailing and snorkelling on the Great Barrier Reef with an Aquarius reef cruise from Port Douglas to Low Isles....
more info
Sailaway Afternoon Tour

Relax on the Great Barrier Reef
Late 1pm Departure | 2.5 hrs at Low Isles
New Snorkelling & Sunset Sail
Popularity

Service

Value

Overall

Based on 6 ratings
LOW ISLES Sailaway Afternoon Tour
offers a late start departing Port Douglas at 1pm and returning to Port Douglas at 6.30pm. Guided snorkel tour, glass bottom boat tour, island exploring and walks are included. Relax and enjoy being the only visitors on the island at this time. Spectacular sunset over the Coral Sea and views of the Daintree mountains on your sail home. Complimentary afternoon tea and delicious canapes and beverage on sail home. Also perfect for non-swimmers....
more info
Wavelength

Outer Reef Snorkelling Cruise
Small numbers of passengers
Dedicated snorkel trip
Popularity

Service

Value

Overall

Based on 6 ratings
Wavelength Reef Snorkelling Cruise
visits three snorkelling sites in one day. The aim is to vary the reef sites so as to show off the amazing diversity of the Great Barrier Reef. A truly unique trip with small passenger numbers. ...
more info
AquaQuest

AquaQuest
Visit 2 exclusive dive locations
Hot and cold buffet lunch
AquaQuest
is the newest luxury dive & snorkel vessel in Port Douglas. Join our friendly and professional crew for an awesome day trip to the best of the Outer Reef. Fully equipped with the most modern and state of the art facilities including Nitrox. As the newest vessel in Port Douglas, passengers will enjoy comfort and some of the best dive and snorkel locations on the Outer Great Barrier Reef at Agincourt, Opal and St Crispin's Reefs.
...
more info
Hot Air & Quicksilver

1 Amazing day Ballooning & Quicksilver
30 Minute Hot Air Balloon Flight
Quicksilver Outer Reef Pontoon
Popularity

Service

Value

Overall

Based on 1 ratings
Ballooning & Quicksilver Outer Reef Experience:
For two spectacular "must do" experiences all in one amazing day, marvel in the romance of hot air ballooning then continue your adventure as you cruise to the edge of Australia's Continental Shelf to Agincourt Reef with Quicksilver, Australia's most awarded Reef Cruise......
more info
Viewing 1 to 11 of 11 tours
Page 1
Whats Hot!
Travel Tools
Whats Hot!