Click on Map Icons to View More Info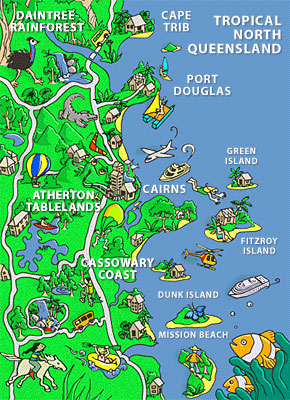 Top 10 Articles
A Whale of an Encounter
About GBRMPA
Advanced Diving
Bedarra Island
Butterfly Fish
Can I fly after diving?
Can I wear glasses?
Certified Diving
Clown Fish
Cod Hole
Great Barrier Reef Region Guide
Click Images to view gallery for this subject
Sea Walker
Updated: 09-Feb-2007


Seawalker and Oceanwalker Helmet Diving is an ideal underwater activity for non-swimmers. Designed to introduce people to the excitement of the underwater world, this amazing underwater walking experience will allow you to see the reef up close.
You will be guided on your adventure by a qualified Seawalker diving instructor.

Unlike traditional scuba diving, Seawalker enables you to breathe through your nose and mouth as you would above water. There's no equipment to operate and Seawalker also allows you to keep your face and hair dry while you experience the wonders of the Great Barrier Reef - you can even wear your glasses if you wish!

No prior dive knowledge or experience needed.
Sea Walker and Ocean Walker activities are available onboard Sunlover Cruises, Quicksilver Cruises and from Green Island with Great Adventures.
Breathing fresh air delivered from the surface into your helmet, you will walk underwater on a reef platform or stroll along Green Island lagoon's sea floor. Let Seawalker's expert guides show you the wonders of the reef.
Seawalker and Oceanwalker are suitable for anyone aged over 12 years. After a short briefing, you will be walking amongst the reef fish and corals.
First class equipment and a maximum of four people per instructor ensure this is safe and fun for all.
Age and medical conditions apply.

Edit This Page
Edit Page Content
Post Comment