Click on Map Icons to View More Info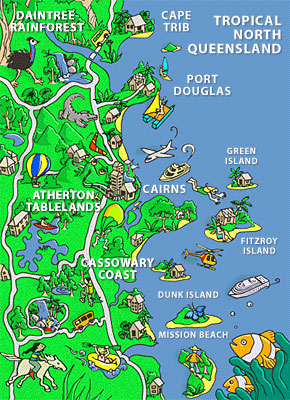 Top 10 Articles
A Whale of an Encounter
About GBRMPA
Advanced Diving
Bedarra Island
Butterfly Fish
Can I fly after diving?
Can I wear glasses?
Certified Diving
Clown Fish
Cod Hole
Great Barrier Reef Region Guide
Click Images to view gallery for this subject

ADVANCED DIVER TRAINING
5 TRAINING DIVES

LESS THEORY, MORE DIVE TIME

BOOST YOUR CONFIDENCE

ADVANTED CERTIFICATION
Advanced Diving
Updated: 22-May-2012

Continue your diving adventure with an Advanced Diving Course. It is designed to give the newly certified or not so experienced diver added confidence and enjoyment in their diving through additional skills and training.
Unlike the open water course, the advanced course focuses less on theory and more on the practical skills of diving. It gives you the opportunity to expand upon what you have learned from the open water course. There are five training dives that will present you with new challenges.
Prerequisite for this course is a PADI Open Water Certificate, or equivalent, with another training agency.
There are Four core Dives:


Advanced Navigation Dive
Advanced Night Dive
Advanced Deep Dive (30m/100ft)
Advanced Peak Performance Buoyancy Dive
Plus one additional Dive selected from the advanced training program:
Advanced Boat Dive
Advanced Search and Recovery Dive
Advanced Underwater Naturalist Dive
Advanced Multilevel Dive
Advanced Photography Dive
Advanced AWARE Fish Identification Dive
All five Advanced training Dives, place you in confidence mode to boost your personal Diving experience.
Advance training is conducted by:


Deep Sea Divers Den
Pro Dive
Reef Encounter
Taka
Spirit of Freedom
Mike Ball
Edit This Page
Edit Page Content
Post Comment