Click on Map Icons to View More Info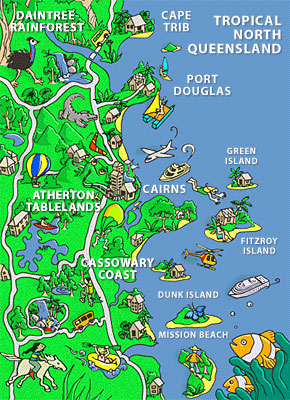 Top 10 Articles
A Whale of an Encounter
About GBRMPA
Advanced Diving
Bedarra Island
Butterfly Fish
Can I fly after diving?
Can I wear glasses?
Certified Diving
Clown Fish
Cod Hole
Great Barrier Reef Region Guide
Click Images to view gallery for this subject

REMEMBER TO BRING REFERRAL PAPERWORK

REFRESHER SESSION AVAILABLE IF REQUIRED

COMPLETE OPEN WATER TRAINING DIVES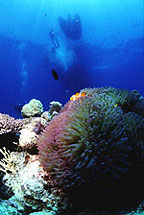 FINISH YOUR COURSE ON THE GREAT BARRIER REEF
Referral Course
Updated: 11-Feb-2007

Referral Courses can be taken if you have completed your pool and theory dive training at home at your local dive shop.

Once you come to Australia you can then finish your training dives aboard live aboard dive vessels or day dive vessels. This is a great option if you don't want to spend two days of your holiday with pool and classroom training.


You'll need to contact your local dive shop and arrange to complete your pool and theory work while you are still at home.

Be sure to bring your referral form with you (it verifies you've completed the pool and theory work). You will also need to take a dive medical to Australian Standard AS4005.1. After this you can then begin your training dives on the Great Barrier Reef and in just two days you will become a certified diver!
When you have completed the academic training and confined water ask your instructor for the following documents:
PADI Referral form (less than 12 months old)

Copy of your completed PADI Medical Questionnaire

Medical Certificate stating you are fit to dive (Medical Certificate must be less than 90 days old and to Australian Standard AS4005.1.)
Referral courses start daily and include:
Logbook and dive tables

All diving equipment

Complimentary refresher pool session if required

Dive Certification
Edit This Page
Edit Page Content
Post Comment