Home >
Can I wear glasses?
Click on Map Icons to View More Info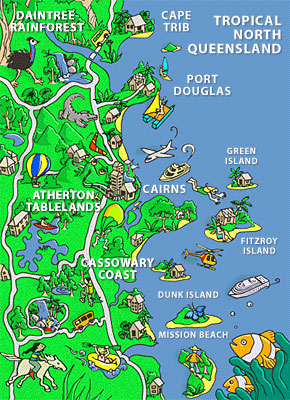 Top 10 Articles
A Whale of an Encounter
About GBRMPA
Advanced Diving
Bedarra Island
Butterfly Fish
Can I fly after diving?
Can I wear glasses?
Certified Diving
Clown Fish
Cod Hole
Great Barrier Reef Region Guide
Click Images to view gallery for this subject
Can I wear glasses?
Updated: 08-Mar-2007

Glasses cannot be worn under masks, however standard masks do magnify objects underwater by 25%. Prescription masks are also available ranging from -4 to -7 in strength.

Perscription masks are usually free of charge to use, with some operators maybe requiring a deposit on the day. If you need a particular lens it is worth enquiring beforehand to ensure they have it in stock as the worst thing would be to take the opportunity of a lifetime to visit the reef and not be able to see it!
If you have contact lenses and you feel comfortable, you can wear them while snorkeling, however you cannot wear hard contact lenses whilst scuba diving.
Edit This Page
Edit Page Content
Post Comment