Click on Map Icons to View More Info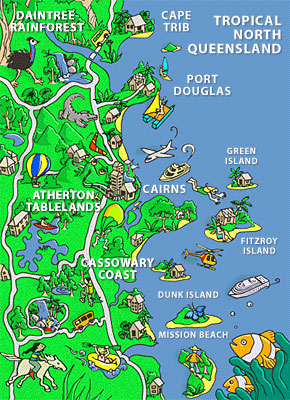 Top 10 Articles
A Whale of an Encounter
About GBRMPA
Advanced Diving
Bedarra Island
Butterfly Fish
Can I fly after diving?
Can I wear glasses?
Certified Diving
Clown Fish
Cod Hole
Great Barrier Reef Region Guide
Click Images to view gallery for this subject
Snorkel Tips
Updated: 20-Mar-2009
Handy snorkelling tips brought to you by Russ from Quicksilver Cruises...
Russell Hore, head of Reef Biosearch and our team of marine biologists has some great tips to help you get the most enjoyment from your snorkelling experience.
Always swim in buddy pairs – it's a much safer option, and you have someone to share your amazing experiences with!
Never look directly down when snorkelling, or your snorkel may turn into a drinking straw!
Keep your face looking forward, and ensure your snorkel in slightly angled backwards, and this should keep your snorkel dry.
When you travel to the Outer Barrier Reef with Quicksilver, a great option to learn more about the reef and its magnificent inhabitants is to join our marine biologists for a guided snorkel tour.

Edit This Page
Edit Page Content
Post Comment